DESTINATION RESTAURANTS 2021
Exclusive priority reservation for American Express cardholders.
This month's restaurant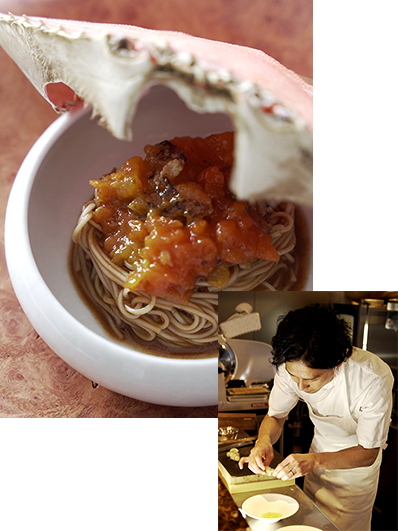 Pesceco


A young chef makes waves with his creative hometown cuisine

Perched on the waterfront of the Shimabara Peninsula, looking out across the placid waters of the Ariake Sea toward the coast of the Kyushu mainland, Pesceco boasts a view that is little short of idyllic. It is this setting that inspires and is vividly reflected in the creative seafood-based cuisine of chef Takahiro Inoue.

The mountain is also the source for the water that he collects from a natural spring deep in the forests. It is this abundance of quality ingredients that inspires the dishes Inoue incorporates into his superb 11-course tasting menus.