June 20, 2023
The Destination Restaurant of the year 2023
HAGI
Overcoming disaster, Hagi grows in Fukushima
Destination Restaurants 2023
FUKUSHIMA PREFECTURE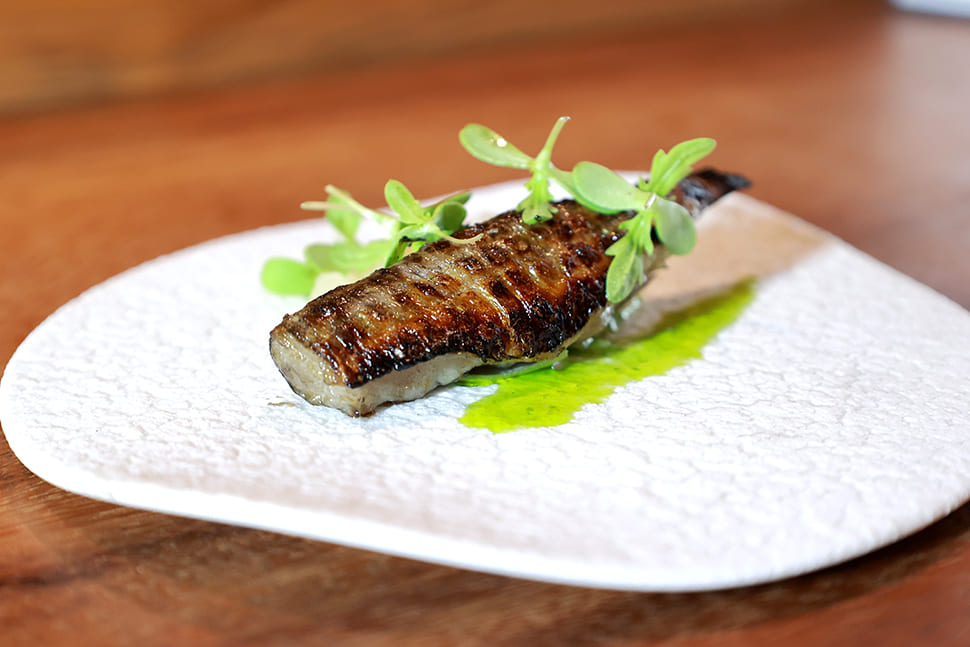 When it came to selecting a Destination Restaurant of the Year from the 10 winners for 2023, the three judges were unanimous: The honor went to the innovative restaurant Hagi in Iwaki, Fukushima Prefecture.
Two and a half hours from Tokyo by limited express train, Iwaki has over 320,000 residents, making it the Tohoku region's most populous city after Sendai in Miyagi Prefecture. A center of coal and other mining in the Meiji Era and a thriving industrial city during the period of rapid economic growth in the 1960s and 1970s, Iwaki is also home to the fishing and industrial port of Onahama, which boasts Tohoku's highest value of shipped manufactured goods. Iwaki is also known for Spa Resort Hawaiians, with its popular hula shows. Established as a source of employment for former coal miners and their families after the mining industry began to decline in the 1950s, the spa gained international recognition when its success story was told in the film "Hula Girls."
More recently, however, the region became a major disaster area due to the earthquake and tsunami of March 11, 2011. During the disaster, 468 people died in Iwaki and 91,180 buildings were partially or completely destroyed, according to the city government. The city spans an area between 25 and 60 kilometers south of the Fukushima No. 1 nuclear power plant, which suffered a meltdown, and three days after the tsunami, radiation levels in the area temporarily spiked. Fortunately, winds changed two days later to blow the radiation out toward the ocean, avoiding large-scale pollution in Iwaki and lessening the impact of nuclear fallout on its water supply and farm products.
Nevertheless, sales of some food products were restricted immediately after the nuclear disaster. Trawling and other fishing operations were long suspended on the Fukushima coast, including at Onahama port, 15 minutes by car from Hagi. Today, the market abounds with farm products whose safety has been ensured (although restrictions remain on wild mushrooms and other edible mountain plants in some areas). Through a process of sampling and ongoing testing of radiation levels in seafood, authorities gradually expanded the locations where fishing was permitted and the species that could be harvested, until by February 2020 all types of seafood were back on the market.
Throughout these 12 hard years, the chef and owner of Hagi, Harutomo Hagi, has led the way in collaborating with local producers to show the world the excellence of Fukushima's food. Before the disaster, Hagi operated a French restaurant that seated about 40 and offered a prix fixe dinner for ¥5,000 ($35). However, his approach to cooking and work shifted dramatically after the disaster. Making up his mind to pay producers a fair price for high-quality ingredients without bargaining, he raised prices at his restaurant with the aim of improving producers' lives. He changed the name of the restaurant, eliminated lunch service and switched to a single omakase menu for ¥19,360 (tax and service fee included). Until very recently, he was able to serve only one party per day.
"Aside from the restrictions related to the nuclear disaster, some food producers evacuated," he explained. "I experienced the loss of things that had been there until the day before. If I still wanted to cook with local food, the best I could do was gather enough for one party per day."
Although today the restaurant has returned to normal operations, it still seats only eight guests at a time. It survives at a fifth of its former capacity thanks to the many foodies who travel from Fukushima and well beyond to dine there.
The menu consists of about 15 courses, from an amuse-bouche to dessert. Over 90% of ingredients come from within a one-hour radius by car from the restaurant. For example, one amuse-bouche paired char eggs that fishermen were struggling to sell locally with new onions dug not half an hour before roasting them over a wood fire for an hour until meltingly soft. Mehikari (greeneyes), the official fish of the city of Fukushima, is seared over a wood fire and combined with sake lees from a brewery and wild edible plants such as the young leaves of the koshiabura tree. No matter the dish, each ingredient explodes with flavor in the way only hyperlocal food can.
Thanks to the determination of chefs and producers in Fukushima who have stayed on the land and moved forward with hope despite the disaster, diners are able to enjoy this food today.
Cooking starts in the soil, not in the kitchen
In August 2011, a French restaurant in Iwaki, Fukushima Prefecture, reopened under the name Hagi, serving innovative cuisine and upping the price of its prix fixe dinner almost fourfold from ¥5,000 ($35) to just under ¥20,000. Chef and owner Harutomo Hagi said that at the time, everyone asked him what he was thinking. No wonder. Following the earthquake, tsunami and nuclear disaster just five months earlier, customers had stopped coming to restaurants in Iwaki, and supplies of locally grown food had dried up. Hagi said he was able to make such a daring decision despite this situation because he had met a group of local producers, including Nagatoshi Shiraishi, a grower using natural farming methods at Shiraishi Farm in Iwaki.
"Just before summer started, I'd gotten some tomatoes from Shiraishi-san that were incredibly delicious," he recalled. "When I asked him how he grew them, he said, 'In the weeds, the natural way.' That startled me. I realized I didn't know anything about the ingredients I was using."
Hagi started helping in Shiraishi's fields every day and learned what vegetables tasted like from the moment they sprouted until they rotted away. He realized that cooking begins not in the kitchen but with the nurturing of good soil, and that vegetables are flavored in the field.
"Farmers have built the soil and selected good varieties over hundreds of years. They do the same thing as chefs," he said. "Also, when you eat vegetables every day in the field, there are moments when they taste incredibly delicious. But the very next day, they're no good. Farmers know that. I want people to taste that delicious moment. How do we control the moment when food is at peak energy? When I think about that, I feel like the only option is to prepare food simply. There's power in simplicity. Shiraishi-san once said to me: 'Fertilizer is like seasoning for the soil. You can eat with seasoning or without it.' If you have good ingredients, they taste good as they are. I started to think I didn't need to do all that much to my ingredients. I was already creating seasonal cuisine simply by combining ingredients, but I decided to engage with the ingredients more seriously, without limiting myself to the genre of French cuisine."
Other farmers told Hagi they disliked when chefs requested low-quality vegetables despite the great care the farmers devoted to growing produce. Through Shiraishi, Hagi came to know many producers.
"Consumers were avoiding food grown in Fukushima because of the nuclear disaster, and producers were wondering if anyone would want their vegetables, or if they could even continue growing here at all," he said. "But that was exactly why I decided to buy ingredients for a fair price without haggling and return the profits to the producers, and to cook simple food that highlighted the ingredients and wasn't limited to French cuisine."
From then on, Hagi began partnering with Shiraishi and other producers to speak out about local food, and the media started paying attention. In 2013, Hagi became the first Japanese chef to cook in the kitchen of the Elysee Palace, the residence of the French president, and received high praise for his cooking from the president of the Netherlands. The ingredients he cooks with in Iwaki are just as good as the luxurious ingredients he used in Paris. They feature front and center in all 15 courses he serves.
"When diners tell me something is delicious, I pass that on to the producer. It encourages them and they learn what people like, which guides what they produce."
This, in turn, improves the quality of ingredients and of Hagi's cooking. As his restaurant's reputation rises, more guests come from other prefectures and overseas, spreading the word about the quality of food produced in Fukushima. People are no longer buying vegetables, meat and fish from Fukushima to support disaster survivors; they are buying it because it is good food. Who could have imagined this future immediately after the triple disaster of 2011? Thanks to these changes, more vegetable, meat and dairy farmers are stepping into the public eye. The menu at Hagi bursts with this positive power of revival.
PHOTO GALLERY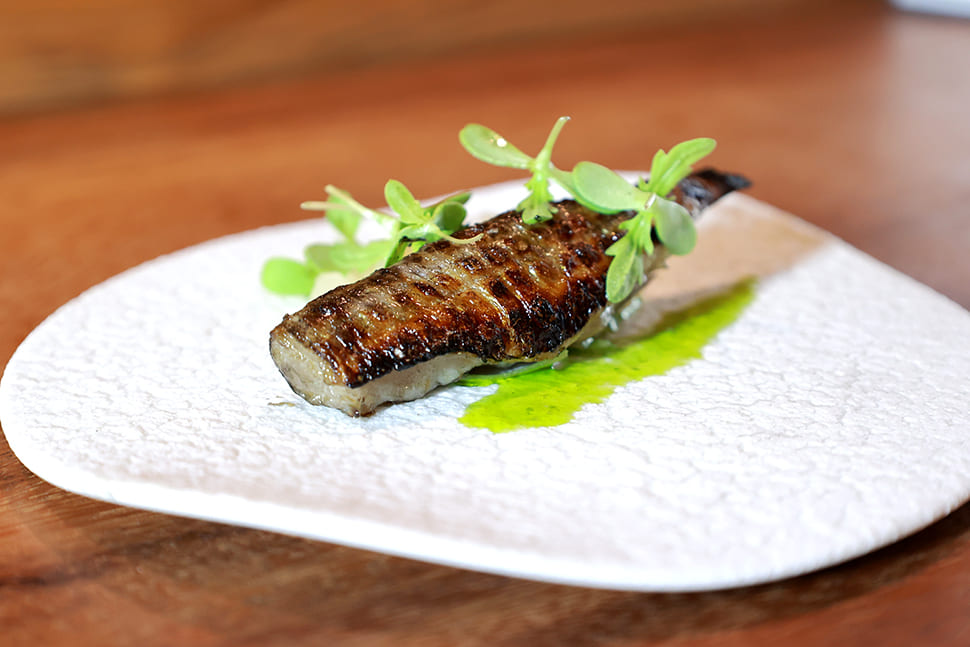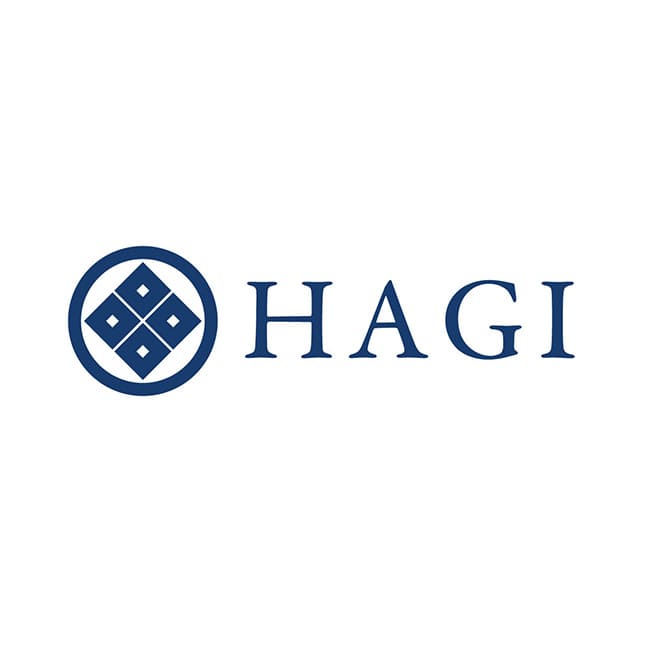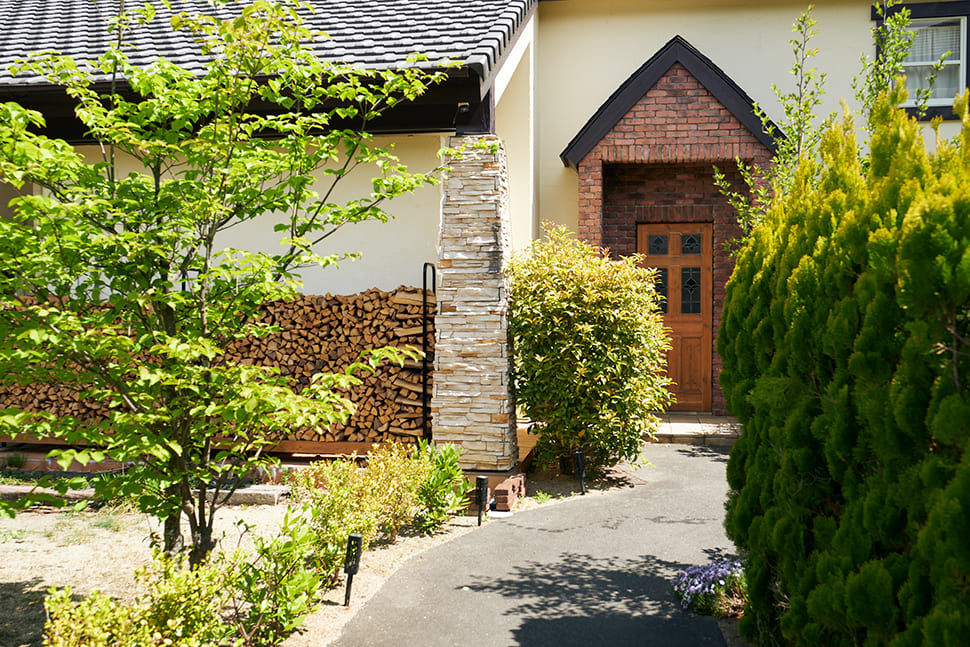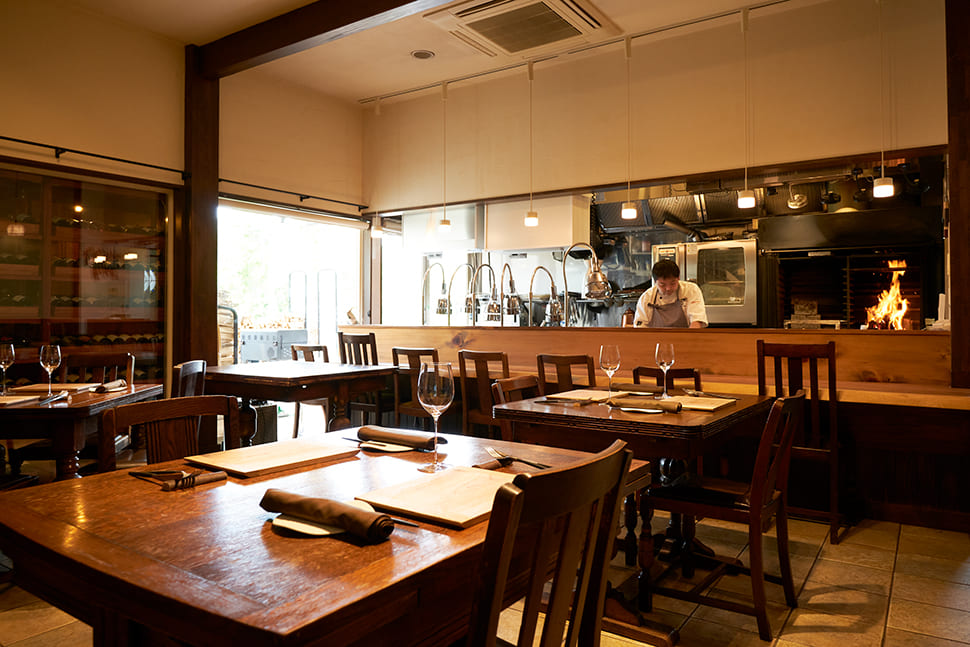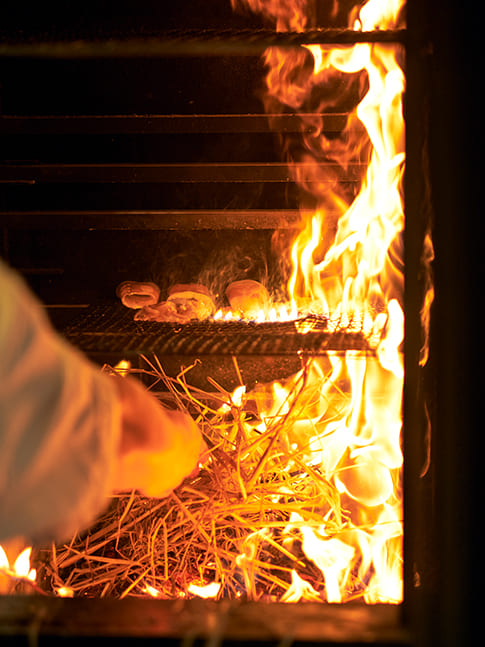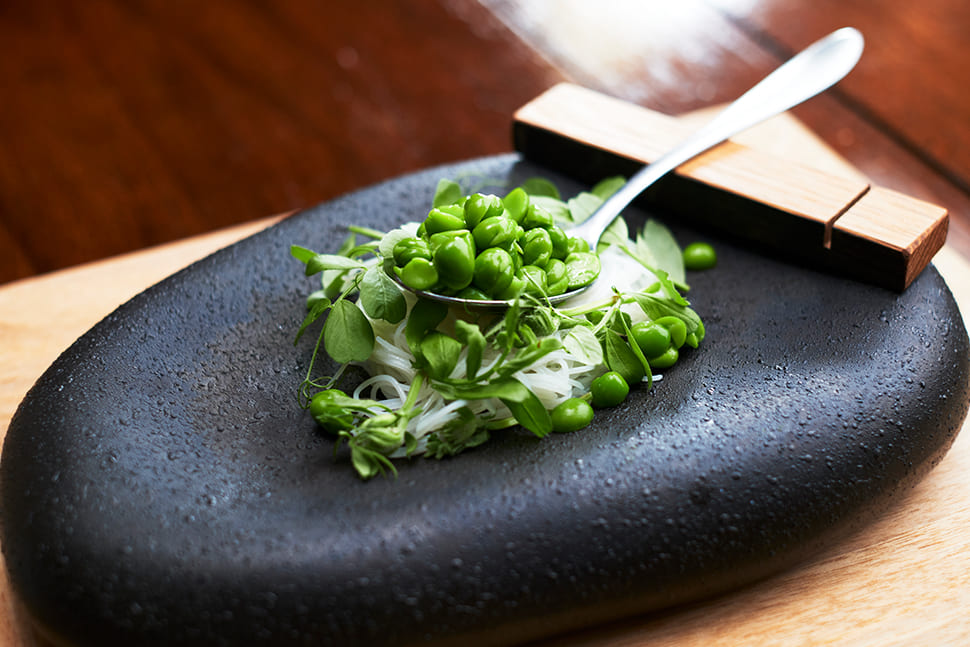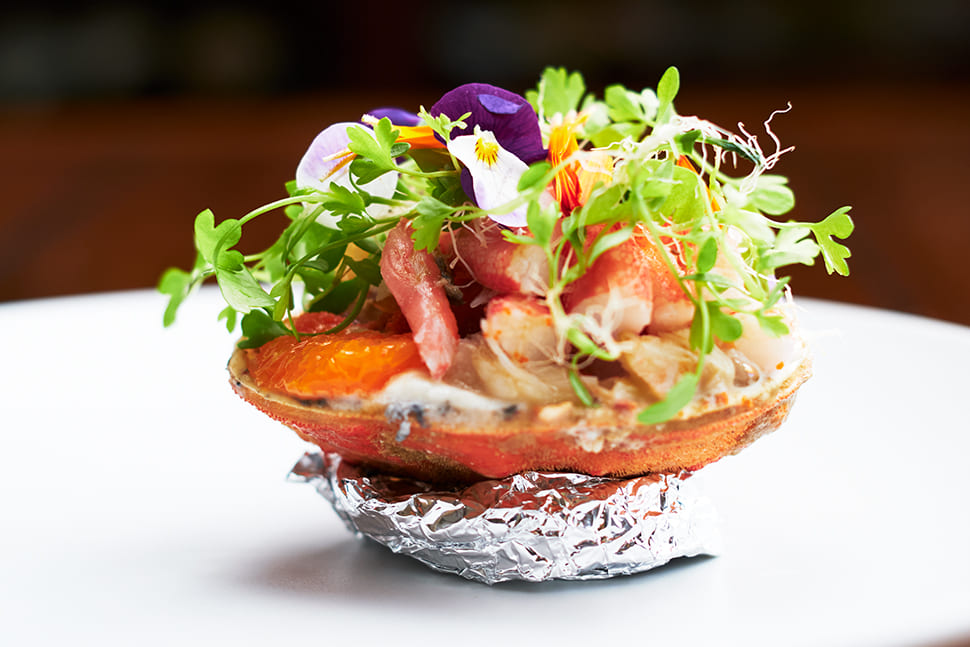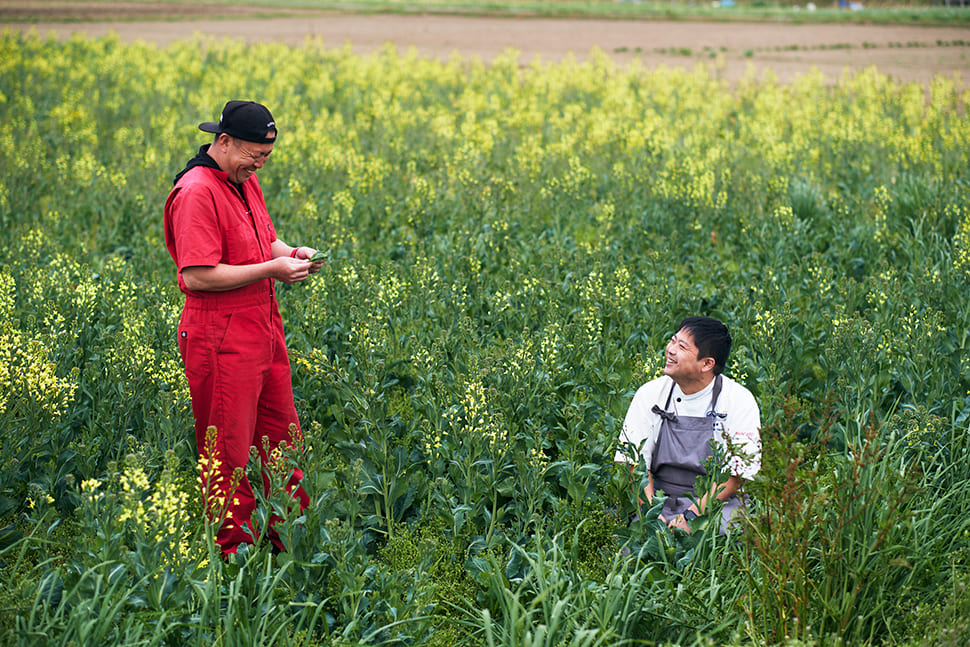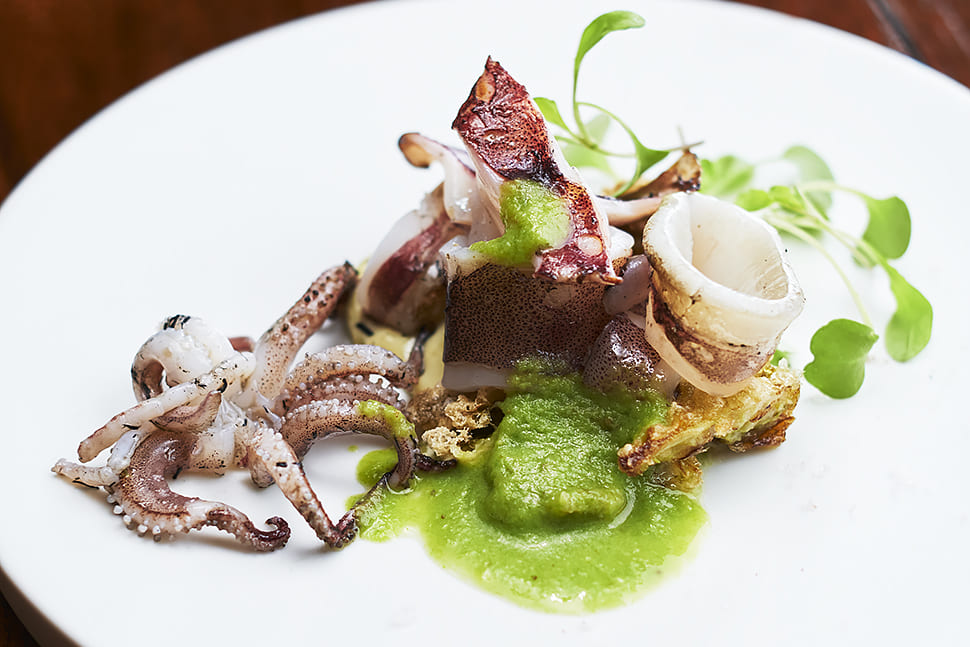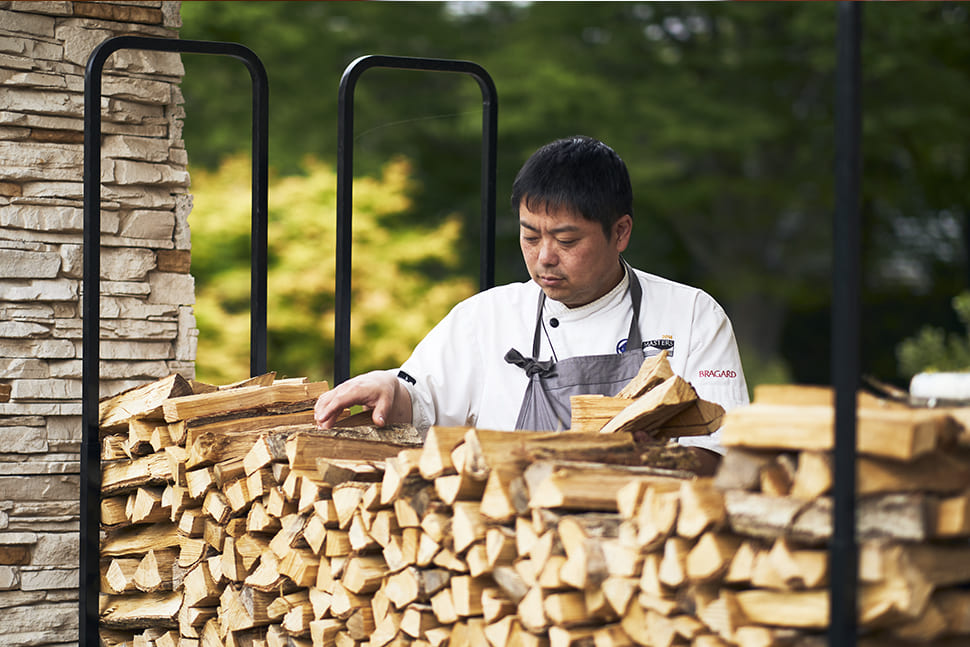 VIDEO
HAGI
ADDRESS
171-10, Uchigo Midaisakaimachi, Iwaki, Fukushima